Website Design & Management
We design, develop, optimize, promote, manage, maintain and fix'em.

Who needs a website?
Here are a few details you should consider before making a decision about "who" and "how much" to pay for one:
Funnel Your Leads
Websites are a reliable method for tracking leads generated from various marketing efforts.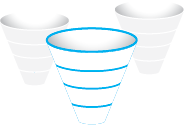 Build Authority
Publish original content to a website and gain the maximum amount of authority.

Control Your Image
The easiest and most trusted place to deliver a brand message is on its website.
Inform the Market
Provide real-time information via a single source of truth without surrendering control.

Common Myths About Websites
We don't sell any products, so we don't need a website...
Websites are better than global billboards. Once you invest in the right location (domain name) and you have a captivating advertisement (website), it pays for itself over and over again.
They're accessible 24/7/365 from anywhere in the world and they provide validation, credibility, and presence.
I can build my own website and save money...
Wix, Squarespace, Shopify and other website builders are great options for DIY'ers. Our advice? Just remember, websites don't have finish lines. Once you launch it, you'll need to keep the content fresh, optimize for search engines, monitor your traffic and continuously analyze your strategy.
Additionally, if you do subscribe to one of the website builder tools, you'll likely need to add functionality and customization at extra cost. Remember, the website builder tools are making their service simple for anyone—ensure you don't get locked into a contract that can't grow as quickly as your business.
We don't need a website because social does it all...
Be careful to not concentrate all your marketing efforts and resources towards one channel as you could lose everything at once—especially when someone else controls the channel's policies towards the competition.
Single-channel marketing is rarely successful unless a product or brand has created a significant amount of unnatural virality or momentum. Having a rock solid web presence over which you have 100% control and influence is not only pragmatic, but virtually impossible without a website.
How much does a website cost?
These are our most common solutions for clients.
Basic Website
Starting at:
$1,200
(1 wk to launch)
Business
Starting at:
$2,500
(1 wk to launch)
Advanced
Starting at:
$4,500
(3 wks to launch)
Custom Website
Starting at:
$6,500
(6 wks to launch)
PIXRITE website design also includes:
Responsive designs (works on desktop and mobile)
Blog capability (categorized post functionality)
Contact page (optimized for local search)
Search engine validation (Google, Bing, Yahoo)
Original photography or artwork (logos, custom icons, etc.)
Copy writing (unless specified in a custom contract, customers need to provide their own textual content)
Additional Website Services

Domain Name Management
We handle everything from registering the TLD name to your account/business, protecting your privacy, renewals, nameservers and DNS. For those who are new, this is the actual name registration of your website or the .com, .net, etc.

Website Hosting
Our hosting is a one-size-fits all service. We charge a flat and fixed rate regardless of your traffic, your website size, your company size, etc. All hosting includes managed updates, regular backups, and a 99.9999% up-time guarantee.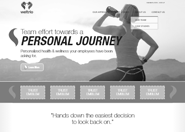 Content Creation
With 25+ years of corporate marketing experience, we're confident we can deliver engaging and compelling content to reach your online business objectives. All design and content services are billed by the hour.
Get a Quote
We offer fixed price terms on all of our projects.